Schooled
By Gordon Korman
978-0-7868-5692-3
Hperion ©July 2007 224pp.
(
I have a confession.
Collapse
)
By Cecil Castellucci
ISBN 978-1401211158
Minx ©2007 pp.
Re-Gifters
By Mike Carey
ISBN 978-1401203719
Minx ©2007 174 pp.
Clubbing
By Andy Watson
ISBN 978-1-4012-0370-2
Minx ©2007 149pp.
(
Read all about it
Collapse
)
The Plain Janes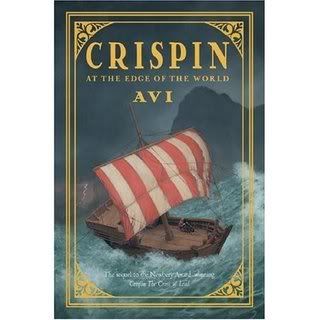 Crispin: At the edge of the world
By Avi
ISBN 0-7868-5152-x
Hyperion ©2006 234 pp.
Crispin's adventure continues with Bear. For a short while they revel in their freedom, but it's not long before the men of the Secret Brotherhood that think Bear has betrayed them pursue the duo. Bear is injured and near death. Crispin must turn to an old hag and a young deformed girl to save his beloved friend. I read the first part of (what is now going to be) a trilogy eons ago and with the amount of reading I do it's difficult for me to recall details… and so it was almost as if I hadn't read the first part and still I was able to enjoy the adventure immensely. In my experience the tweens today don't clamor to read historical fiction, but the intrigue, betrayal, and action should make this a title adults can sell to them.
By A.C. Bauer
ISBN 978-0-375-93921-1
Random House, ©October 2007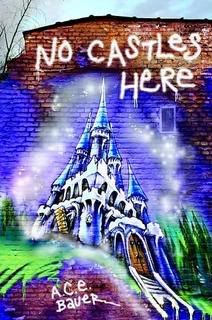 A sweet if a bit saccharine fantasy/realistic fiction. A young boy living in a rough neighborhood loses himself in a fairy tale book that seems to have magical powers. In his real life there are bullies, drugs, violence and a chorus that might change everything. The urban part of the story won't quite cut it for the tough inner city crowd of readers, but will still have some appeal.
No Castles Here
By Lois Ruby
ISBN 0823419606
C2006 Holiday House 284 pp
I don't know when I first heard about the [Jewish] Holocaust,
(
Read more...
Collapse
)
Shangahi Shadows
By Catherine Gilbert Murdock
ISBN 9780618686957
c2007 Houghton Mifflin, 288 pp.
This sequel to Dairy Queen starts where we last left off.
(
Read more...
Collapse
)
The Off Season
by John Feinstein
ISBN 037583592x
c2006 Random House, 256 pp.
Football Genious: A Novel
by Tim Green
ISBN 9780061122705
cJuly 2007 HarperCollins, 256 pp.
Books with strong boy appeal are hard to find.
(
....
Collapse
)
Vanishing Act
By Elizabeth Scott
ISBN 9781416926832
C2007 Simon Pulse, 231 pp
The first thing I thought of when I finished this book was why the title? (I've been hanging out in the back of too many Language Arts Classrooms this year.) But in fact, flowers do not play a prominent role in this story.
(
Read more...
Collapse
)
Bloom
Current Location:

bed

Current Mood:

depressed
Twisted
Current Location:

work

Current Mood:

tired
I'd Tell You I Love You, But Then I'd Have to Kill You
By Carter, Ally
ISBN 142310034
Genre: Romance, humor, action
c2006. Hyperion. 288pp.
(
Read more...
Collapse
)
Current Location:

couch

Current Mood:

calm