The Hunger Games
by
Suzanne Collins
My rating:
5 of 5 stars
One of the signs of a great book, in my humble opinion, is that the book stays with you when you turn to that last page. While I was skeptical of how good the Hunger Games could be, after all, with all that hype it would just disappoint, I found myself riveted from the early pages. And while I finished the book a couple of days ago, I'm still thinking about the characters and the plot and wondering what happens next.
What used to be North America is now the country of Panem. A country that is led by the Capital city, which controls 12 outlying cities. Years before, there had been a rebellion, and the capital had quashed the rebellion, but to punish the people the Hunger Games were instituted.
2 children, a boy and a girl, between the ages of 12 and 18 are chosen each year. They are put into an arena and must fight to the death. There can only be one victor. The one who is the last to live.
When Katniss's 12-year-old sister is chosen, she offers to go in her place. It's up to her to survive. But can she keep her humanity while fighting to the death?
The characterization was so rich. The plot so deep, that it was hard not to think and wonder on the characters. Does she keep her humanity? Can she? Will she try to overthrow the government?
I know there's a lot of hype for this title, but it's hype that is well deserved.
View all my reviews >>
Jumped
by
Rita Williams-Garcia
My review
rating: 2 of 5 stars
Told in 3 POVs - this is the story of one girl getting jumped in her high school for the most innocuous offense. When Trina cuts through Dominique and her friends early in the morning, Domnique, already infuriated by the fact that she was benched from her basketball team decides to jump Trina at 2:45 p.m. when school ends. Leticia witnesses the episode - and though excitedly tells her friend - does not warn Trina or go to the authorities to try and prevent it.
The action moves very slowly - taking us through the girls' day in school. The final jump scene is just pages from the end and the scene itself is a bit muddled and incoherent. It took away from the horror of such a scene.
In addition, the 10 page follow-up to the jumping leaves readers quite blah, because in the end - no one (except maybe Trina, the victim) has grown. Dominique has no remorse. Leticia is still spoiled and reveling in the action, but never wondering if it's wrong.
This is a book that has so much potential and fell very short. One thing Williams-Garcia did manage was to truly capture the voices of urban teenagers.
View all my reviews.
Wintergirls
by
Laurie Halse Anderson
My review
rating: 5 of 5 stars
4 students borrowed this book before I had the opportunity to take this one home. They all came back with similar feelings: This was too sad. Some loved it because it was so sad and intense and others couldn't finish it. So I knew what I was in for, but - wow! - what an intense read. I haven't had that in ages.
The story is about Lia, an 18-year-old girl battling Anorexia-Nervosa. Her best friend Cassie just died. Cassie was Bulimic, not anorexic and their friendship had been on the brink for months. Lia is haunted by Cassie as she struggles with her illness.
This still doesn't top Anderson's first novel, Speak. But it's a close second. I'm sure come award time this title will be making waves.
View all my reviews.
But I did review this title for a professional journal and didn't feel it was proper to do a full review. Forgive the cryptic review.
The Eternal Smile: Three Stories
by
Gene Luen Yang
My review
rating: 5 of 5 stars
Not everything is what it seems. Compelling. Wonderful artwork. Worthwhile book to read more than once.
View all my reviews.
I've been sucked in... Yesterday, I signed up for Goodreads. When I saw the blog in the post feature, I felt I had to to it, since I've been so negligent in posting to my book blogs.
Current Location:

couch

Current Mood:

happy
By Robin Benway
Razorbill (a division of the Penguin Group USA)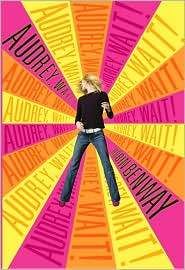 ISBN 978-1-59514-191-0 $16.99 320 p.
April 2008
Ages 14 and up
It's been a really long time since I've updated this blog! At one point, I promised myself, that I'd post about a book a month. The dumb thing is, I've been reading a lot more than that, but haven't had the time to sit and write about what I'm reading.
But Audrey, Wait! put me in the mood to blog again. I thoroughly enjoyed this book. I picked this up after hearing about it on a YA literature discussion group. The reviews were unclear as to age appropriateness, and I knew that before purchasing this title for my library's (middle school) collection, I would have to read it for myself. I'm glad I did.
(
Read more...
Collapse
)
Audrey, Wait!
Current Location:

couch

Current Mood:

apathetic
Life Sucks
By
Abel, Jessica
Soria, Gabe
Pleece, Warren
First Second©2008 186pp.
ISBN 978-1-59643-107-2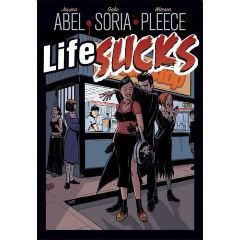 Sometimes, after finishing a book, we put the book down and think, ok, now what? That was sort of the feeling I had when I finished Life Sucks. Dave is a reluctant vampire. He was turned against his will by an opportunistic Lord Radu, who needs cheap (meaning free) labor to make a greater profit. Dave is forced to work the graveyard shift (the deadliest) at Radu's corner bodega, as he is now a vampire slave to Lord Radu (since he was turned by him). Dave hates his life, or rather unlife. Since he refuses to suck on people for blood, he is left weak, unlike the other vampires around. Dave has his eyes on a Goth girl but is up against a much stronger vampire to win her affection. Will Dave succumb and start sucking on humans so he can win Rosa's heart?
The artwork is strangely dull and uninteresting, considering the bold colors. And while the plot should have grabbed me, I think that the unsympathetic characters just sucked the life out of this story. The last two lines (of this review) make it sound like this book is terrible and it's not. I did keep turning the pages. I wondered how Dave would turn outt and if he'd get the girl. I also think that with the popularity of vampire novels/stories (Vampire Kisses by Schreiber and Twilight by Meyers), this should be an easy sell to teens. I'm just wondering if they'll be left as I was when finished reading this book…. "so what?"

While not terribly graphic or violent, this book is suited best for teens and high school libraries.
Savvy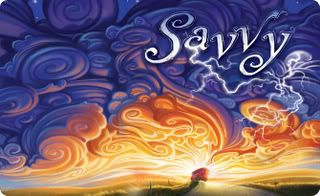 By Law, Ingrid
Dial (An imprint of the Penguin Group) ©May 2008 352pp.
978-0-8037-3306-0
Current Location:

computer desk

Current Mood:

drained

Current Music:

Take It Easy - Bright Eyes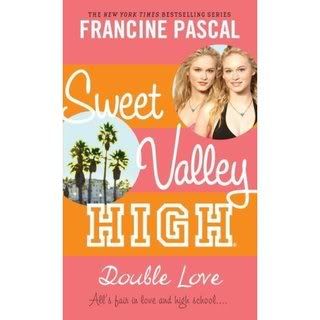 Double Love (Sweet Valley High)
by Pascal, Francine
Random House: Laurel Leaf ©April 2008 240pp.
ISBN 978-0-440-42262-4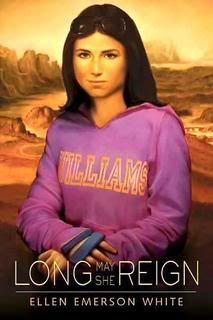 Long May She Reign
by Ellen Emerson White
708pp.©2007
ISBN 978-0-312-3676-1
Reading
Long May She Reign
was like catching up with an old friend.
(
Read more...
Collapse
)
Current Location:

couch

Current Mood:

accomplished
Minerva Clark Gets a Clue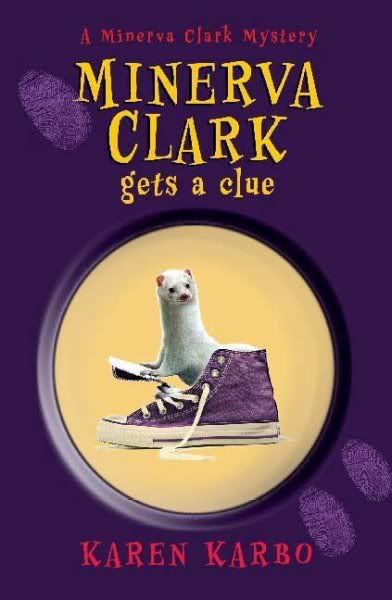 by Karen Karbo
245pp.©2006
ISBN 1582347476
When I read this gushing post about Minerva Clarke Gives up the Ghost, I just had to go and see what this book was about for myself. Alas, at the time, Brooklyn Public Library did not own the book and so I went ahead and reserved a copy of the first book from this series: Minerva Clarke Gets a Clue. And just like the blogger at Book Shelves of Doom says: How did I miss this?
Crossposted to http://cornerbooks.blogspot.com/

Current Location:

couch

Current Mood:

cheerful